What's New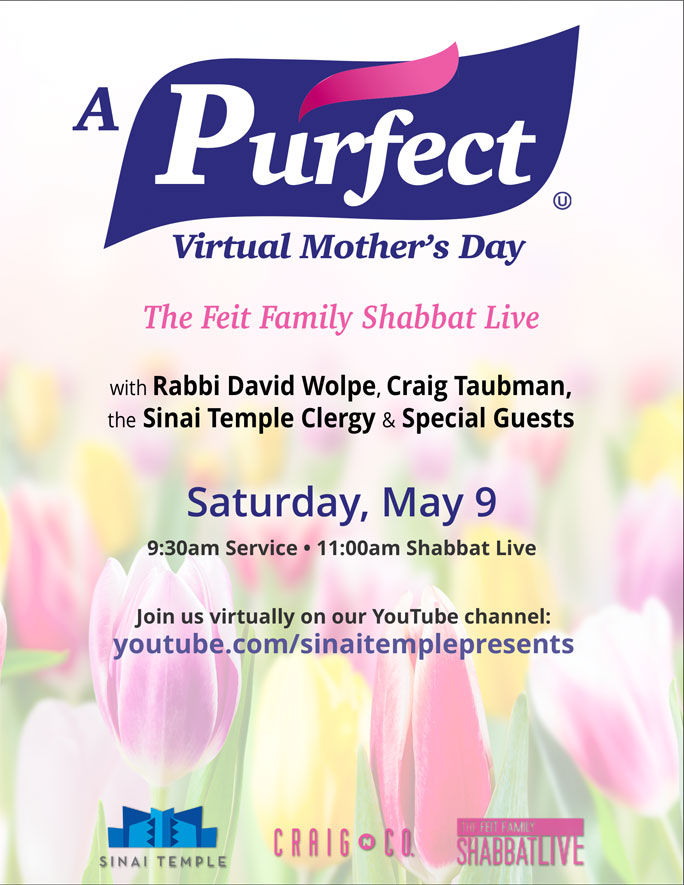 The Feit Family Shabbat Live presents A Purfect Virtual Mother's Day with Rabbi David Wolpe, Craig Taubman, the Sinai Temple Clery & Special guests.
Saturday, May 9. 9:30am – Service • 11:00am Shabbat Live.
Join us virtually on our YouTube channel: www.youtube.com/sinaitemplepresents
Thanks to an extraordinary outpouring of love and generosity, in six weeks the Pico Union Project has scaled up from our bi-monthly Vida Sana distribution of fresh produce to 250 families to a bi-weekly initiative reaching up to 2000 our city's most vulnerable residents.  Here's what that love looks like!
https://youtu.be/vCjTeb8v9TM