What's New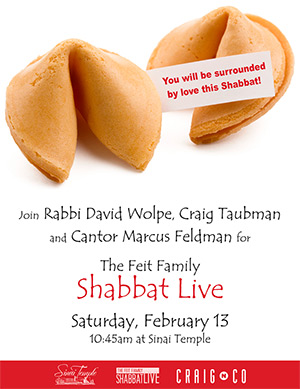 You will be surrounded by love this Shabbat!
Join Rabbi David Wolpe, Craig Taubman and Cantor Marcus Feldman for The Feit Family Shabbat Live.
Saturday, February 13
10:45 am at Sinai Temple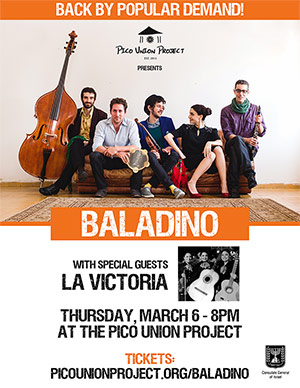 Back by popular demand! Baladino with special guests La Victoria. Thursday, March 6 – 8pm at the Pico Union Project.
Tickets: picounionproject.org/baladino