What's New
Friday, August 19, 2016 ~ 7:30(ish) pm
Join for the 6th annual Midsummer Night Shabbat at the Pico Union Project. The City of Angels comes together for a Shabbat Evening of artisanal pizza, salads, community, song and good times!
Featuring special guests: Craig Taubman, Jason Chu, Shany Zamir, Lizzie Weiss, Josh Goldberg, Rick Lupert, Sarah Bassin, Mostly Kosher, Aliyah, Jonathan Aaron and Zach Lasker
In partnership with: Kehillah Chen V'Chesed • Shalom Institute • Temple Emanuel • Vista Del Mar • Temple Judea • Sinai Temple • Atid at Sinai Temple • Adat Ari El • InterfaithFamily/LA • Big Jewish Tent • JDate • NuRoots • Laemmle Theatres • Kwang Yum Community Church • Word of Encouragement Church
Reserve your spot here.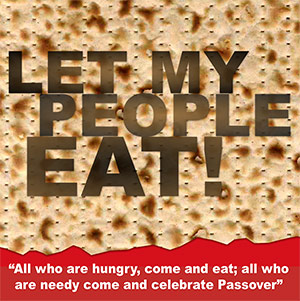 Download this special Ha Lachman Anya print to use at your Passover seders. The focus is hunger and it includes a poem by Rick Lupert.