What's New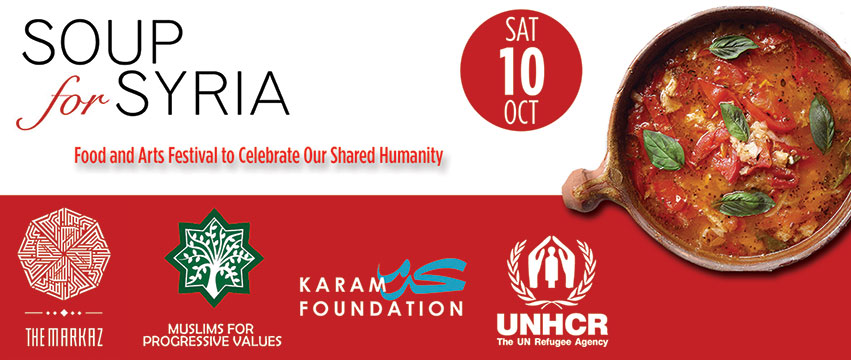 Join us for a delicious dinner and an evening of live performances on stage with special celebrity guests! The Markaz, Arts Center for the Greater Middle East, will present SOUP FOR SYRIA, FOOD AND ARTS FESTIVAL, here at PUP on Saturday, October 10th, 5 to 10 pm. Proceeds from the festival will help feed more than 1,000 Syrian refugees, under the auspices of the United Nations High Commission for Refugees, and the Karam Foundation—an American nonprofit that has been working in Syria for nearly a decade. Visit here for details!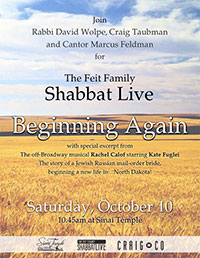 This Saturday, October 10th, join Craig Taubman at Sinai Temple for the Feit Family Shabbat Live. LA's favorite ever-inspiring live musical service. Our theme is Beginning Again and will include a special excerpt from the off-Broadway musical Rachel Calof, which will be coming to Pico Union Project in November.
Visit Sinai Temple for more info.