3 CD's for $25 Sale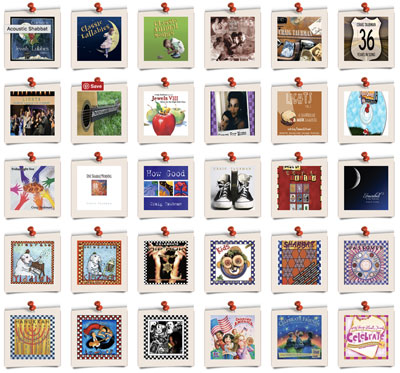 Choose from the following CDs:
Here and There
Celebrate Jewish Lullabies
Voice of the Spirit
Celebrate Kids
Best of the Celebrate Series (2 CD's)
Celebrate Klezmer
My First Jewish Celebrate CD
Inscribed
Celebrate Shabbat (less than 50 in stock!)
Click "Add to Cart" to add as many sets of 3 CD's as you want.
You'll enter your list of 3 CD's in the Shopping Cart.